DID YOU KNOW THAT SUNDAY PLANNING IS A HUGE TOOL TO SUCCESS?
DID YOU KNOW THAT SUNDAY PLANNING BRINGS GREATER SUCCESS?
I was just listening to Darren Hardy.He was explaining that just by doing the Sunday Paper planning we already have a higher rate of success. Wow! I know that is what we have been taught by my mastermind group mentor Bo Tipton.
Why? Because it brings clarity, focus and determination.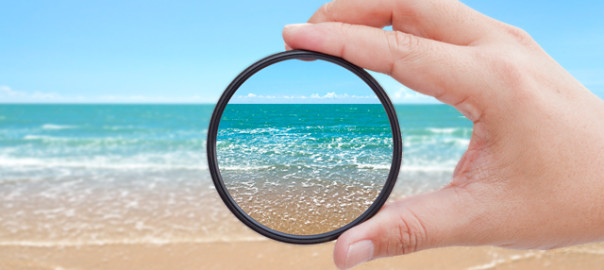 " THE GAME IS WON BEFORE IT BEGIN , IF YOU PLAN TO WIN" Darren Hardy,  SUNDAY PLANNING PAPER IT IS!
Here in this article, Darren Hardy really spills the beans on how to make this happen. And I found it so empowering. So I wanted to share it with you.
Because Sunday planning is our blueprint to success. And according to Mr Hardy, it improved his success rate by 5x!
SUNDAY PLANNING PAPER FORETHOUGHT
DID YOU KNOW THAT IF YOU SIT DOWN ON SUNDAY
AND PLAN  YOUR WEEK
IT IS THE MOST  CRUCIAL TOOL TO SUCCESS? 
Tell me what you think about this..Do you do it too?
IT IS ABOUT FOCUS! AND HOW WE CHOOSE TO STAY FOCUSED AND PRIORITIZE. 
He calls it the Sunday Paper.
First thing, figure out what goals define your greater purpose. And staying away from any distractions.
Think of it like writing a prayer for your week. What is it you want to accomplish?
 It is your sacred vehicle to living your dream. 
Now on this paper write down every single task, phone call, follow up,writing, etc that you need to do. Make sure when you do this process, you are totally focused. No cell phones, Facebook or any interruptions. Give yourself at least 30-45 minutes to get it done. Got it? Just pure focus.
We are so worth it!
Then take a piece of paper and divide it into 4 sections. The four sections are your main priority and mission.  Like your business, your relationships,etc. 
You will decide which tasks goes into each box by deciphering the true value of each task. Makes sense yes? And the best part of this?
Yup, we don't have to hold all that in our head. So no more anxiety or worry or overwhelm!
And the Sunday Paper requires us to allocate it so powerfully that we see the value to follow through.
So for instance :
1. Always allocate high priority, not low priority, that teaches us to think in terms of true priority
2. When you have written down things in your boxes, you can also see what box is being more impactful or which one is being neglected.  And all three of these boxes must be filled with high valued tasks.
We said, 4 boxes, but I only mentioned three. Here's the thing.. As you put tasks in each box.. you will find that some do not fit in your three top boxes..that is because they might be miscellaneous..and those miscellaneous ones are just that.. not true priority.
Wow, talk about clarity… doesn't that so help us to prioritize and truly see what is important? 
And that is key because we have to figure out how to prioritize to get to success. 
Prioritize means we have clear sharp focus, and it brings us great clarity and peace, without the pool of  emotional or psychological anguish.
With clarity and prioritizing we cannot be derailed or sidetracked! Right? YES indeed!
According to Darren Hardy and his Mentor Connie, he continues to say there are 3 Sacred Demands.. ready for this? 
1. SACRED DEMAND, The size of your life is dependent on the size of your dream. You can either build a house or build a universe. Your choice of vision. And the person that is building a house is probably more stressed than the person creating a universe to give help to all, yes? Because that person is following their true huge dream. And the impact is far greater.
SO HONOR OUR GIFTS. AND LIVE YOUR DREAM 
SUNDAY PLANNING , THE WAY TO 5X MORE SUCCESS!
2. WHOLE HEART DEVOTION  Give one master one devotion. Every day one priority. No fracturing of time, no shiny object syndrome.  Pick one thing, and give it your whole hearted devotion. (wow I can so hear my mentor saying this!)
 3.Genesis Deadline.. (biblical reference, ie. God created the world in 6 days) In other words, set up unreasonable demands. Say you will sign up 1,000 people in 3 days! Reach out higher, be more focused and push yourself to grow stronger.. We have creative power to tap into, we just don't always use it.  But this forces us to rise to this amazing challenge..
A great example is Steve Jobs, he created daily unreasonable and huge goals. And it was suggested he was bending time. The reality is, we can all do this. 
Now off we go.. we are creating a new universe healing, wellness and thriving finances.. YES WE CAN! And YES WE ARE!
---
---
---
CONTROL THE FUTURE OUTCOME! HERE IS THIS AMAZING OPPORTUNITY TO CHANGE LIVES AND CREATE IMPACTFUL RESIDUAL INCOME.
Start your own business with NO STARTING COSTS!  2 FREE WEBSITES, AND THE CHANCE TO BRING HEALTH AND WELL BEING TO SO MANY!
 MY LIFE HAS BEEN COMPLETELY CHANGED BY USING CBD OIL. NO MORE CHRONIC PAIN …AND I WANT THIS FOR EVERYONE!
---
---
---
SUMMARY, SUNDAY PLANNING, ARE YOU WILLING TO SEE 5X MORE SUCCESS?
If you are willing to do the work, plan the way and get going,there is nothing to stop you. With Sunday Planning you are focused, have full clarity and do not do distractions. It is what will get you to greater success.
So what is your sacred vision? And are you ready to make this happen? Can you see yourself as the CEO of your life that is creating a universe of good and healthy success? A place that beckons to bring out the best in each of us.. and rise our energy to promote each person to new heights. Yup! YES WE CAN> And yes we are!
What do you think? Do you do this each Sunday? And what are your tools to great focus and clarity? After all dreams are just our tool to make it happen.. As we are on the now plan..yes?
In peace and gratitude,
Founder, YesWeCanCreatewealth.com
Please follow and like us: