Baby Boomers, Let's get rolling, No more money worries!
Baby Boomers, lets get rolling, No more money worries.
I think one of the most amazing things about getting older is that we can finally let go of what we are supposed to do, and do what we want to do, yes? And so for me, having taken this huge step just about a year ago, I am amazed at how my world has opened up.
I started a blog and found a way to help others. And I am absolutely amazed at how much fun I am having. I am meeting people from all over the globe. And  here I am in my 60's, really doing what I want to do.
Whew, grin, it took a awhile to get here.
MONEY WORRIES 
And I don't know about you, but my retirement fund was in a need of a huge boost. I did not want to be worrying about choosing between food and rent, do you? So that is why I know that with Affiliate Marketing I can create multiple streams of income. And let my money worries go out the door!
As my mentor Bo Tipton says, diversify! You never want to rely only on one stream. In case something happens to that, we are not without a cash flow. Makes sense yes?
So to that end, I am working on yet another profit stream. I just found a product and company that makes so much sense to me. CBD oil.
And its one of the fastest growing businesses now. I mean let's talk phenomenal growth. In just two years it will be worth over 2. 1+ BILLION dollars in sales!!!!!
Umm.. how many zeroes is that? Yeah.. I am not sure I can count that high. But I do know that I would certainly like us all to have a piece of that pie, yes?
It really started me thinking though. Baby boomers are the largest group right? And with the most disposable income.
And of course, also the least disposable income.
Which means many of us are not getting our bills paid. So how do we help that segment to grow and thrive?
Well, I don't know about you, but for me, as I get older I am so surprised at how differently my body is reacting. And while I am watching with amusement, you know, ouch, it hurts to get up from a chair, and oh, I have new aches in places that I did not even know exists. I am not wanting to claim or live in that pain… are you?
1.First off, its entirely 100% legal. Yup LEGAL! EVERYWHERE!
2. It is made from Hemp, so NO THC (which is the intoxicant in marijuana, yeah I know you know this)
3. It is truly helping people to live pain free lives.
Did you know that CBD oil even works for diabetes? It helps to regulate sugar.
Did you know that CBD oil helps to alleviate seizures? As one who has been living with episodes that are seizure like, I am amazed at how just how these tiny drops of this tincture stops these episodes. And that changes my life!
Oh and also, are you paying loads for your monthly medical prescriptions? Well just think if you are paying $100.00 or more, you could be paying a fraction by just using the CBD oil for under $50.00 per month. That is a huge savings right there, isn't it?
And if you are being hunted constantly by those awful migraine headaches? Welp, enter CBD oil. I know so many people that are now using CBD oil to get rid of that tortured pain.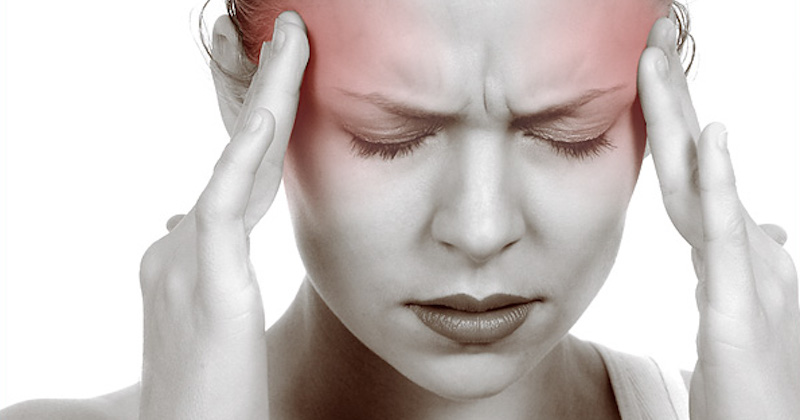 So how to decide which company to go with? 
The company I decided to become an Affiliate with answered all my ethical criteria. Does this resonate with you too?
No pesticides,
NON GMO,
and fair pricing
It is called CTFO. That stands for Changing the Future Outcome. Don't you just like that? It makes me feel so empowered.
Because I think us baby boomers, are truly service oriented.
We want to help others. In fact, we were probably brought up to think of other's first, lol.. (well maybe that did not work out as well,grin) But certainly we know what it means to serve others.
And we do it every day, don't we?
So here is this opportunity that to me serves my needs. It means that I most and foremost, I can help others get healthy, while growing my own no money worries!
---
---
I want to encourage you to check out this opportunity please! I so want you to feel better and have income flowing! Just click the above link to find out more.
---
---
Guess what I found really works? Using Facebook tips to get our word out. When I tried all these tips and realized it worked for me, I so wanted you to have this. Give it a whirl. And let me  know what you think. Oh and let's do connect on Facebook.
---
---
It's free to be an affiliate
You are given your own websites , that means you don't even need to have your own hosted website. whew, no worries there!
You do not have to buy product.
And as you grow your own team, everyone makes money. So do like that!
That makes so much sense to me, how about you?
CONCLUSION  NO MONEY WORRIES, AND CTFO
So here we are traversing this new place in our journey in this thing we call life. Whew, its an experience isn't it? Getting older and living well.  And learning how to just love each moment as we get older. And  really figuring out our finances too. Especially if we did not have that opportunity when we were younger.
What I am finding is that no matter our age, we always have choices. And this choice for me, is invaluable. When I signed on to become an Affiliate of CTFO, I wanted to know that it was Non GMO, fairly priced and no pesticides. CTFO meets those standards.
And since I am so aware that many of us live on limited incomes, I wanted to know that there would not be an upfront cost or have to buy products to become an affiliate.
Both of those are true with CTFO. In fact you don't even have to buy product. But it is important to get to know what is in the product line.
The compensation plan is generous. And we get paid weekly. So that to me means success and ethical business practices.
But what really matters to me?
This is the vehicle that can change lives.
We help others get healthier and out of pain And we build our own nest egg. What could be better?
So please do sign on as an affiliate. It will cost you nothing.
And it might just be the change you are looking for.
So Join me. Let's change lives.
Let's also change our lives, yes?
In peace and gratitude,
Founder, CEO, Yeswecancreatewealth.com
Please follow and like us: